#1 Choice for Commercial Refrigeration Services for Monroe County & Randolph County Illinois
Does your business rely on the use of commercial refrigeration equipment? Whether you're a local grocery store or a five-star restaurant, many businesses throughout Monroe & Randolph Counties rely on freezers, coolers, ice makers, and more when it comes to running their businesses. Luckily, you can count on the pros at Biethman for the repairs you need when you need them most. We service customers throughout the bi-county area including Chester, Columbia, Evansville, Hecker, Prairie du Rocher, Red Bud, Ruma, Sparta, Steeleville, Valmeyer, Waterloo, and all surrounding areas. As a family-owned business, our family takes pride in serving your business with quality service and affordable rates. Call to schedule service today!

Commercial Refrigeration Services
In Monroe & Randolph Counties, people know that it's us to call for all their commercial refrigeration needs. They know our staff is friendly, trained, and ready to work from the moment they arrive at your property. Furthermore, we take pride in offering a wide range of services to ensure the help you need is just one phone call away. Please read more below about our services, and feel free to contact our staff for answers to any questions that you may have!
Installation
Repair
Maintenance
Equipment Removal

Every business is different, and there are different types of commercial refrigeration equipment to suit a wide range of businesses. From an ice maker at a physical therapy office to the produce cooler at a local restaurant, our team has the skills and tools to provide service to all types of commercial refrigeration equipment at all types of businesses, including repairs and maintenance for all makes and models. Below is a list of refrigeration equipment that we provide service for. Please contact our staff for complete details if you don't see your product on this list.
Refrigerators
Coolers
Freezers
Ice Makers
Walk-In Coolers
Walk-In Freezers
Keg Coolers
Beer Coolers
Bottle Coolers
Reach-In Coolers
Reach-In Freezers
Blast Chillers
Blast Freezers
Display Cases
More…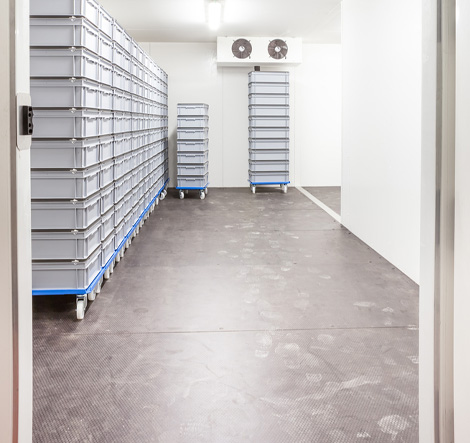 When it comes to commercial refrigeration products, it's like any other large appliances – it's going to break down at some point. While regular maintenance from a qualified professional will help prolong inevitable repairs, eventually something will go wrong, and you'll have to call a local professional. When this happens, make us your choice for fast repairs for all makes and models of commercial refrigeration equipment. Below are some of the most common problems with refrigeration equipment – contact our staff if you notice any of these!
Common Refrigeration Problems
Poor temperature control
Temperatures are too cold
Temperatures are too warm
Compressor problems
Evaporator problems
Blowing warm air
Frozen evaporator coils
Low refrigerant levels
Faulty door seals
Defective thermostat
More…