Air Conditioning Specialist Serving Randolph & Monroe Counties in Illinois
Are you having trouble with your air conditioning? Ready to get your home back to a livable temperature? It's time you called your local air conditioning repair company for expert repairs from friendly employees. At Biethman Heating & Cooling, we provide air conditioning services to customers throughout Monroe County and Randolph County including the following towns and communities: Chester, Columbia, Evansville, Hecker, Prairie du Rocher, Red Bud, Ruma, Sparta, Steeleville, Valmeyer, Waterloo, and all surrounding areas. As a family-owned business, we're proud to serve our neighbors with essential services that keep them cool when it's hot outside. Additionally, we've been in business since 1993, and we use that experience to achieve your complete satisfaction. Call for a quote today!

Air Conditioning Services
In the towns and communities throughout Monroe and Randolph Counties, people know that it's us to call for all their air conditioning repair and installation needs. They know that we offer access to a qualified and well-trained staff that has the skill and experience to service commercial and residential customers. From a seasonal tune-up to major repairs and new installations, contact our team for the following services:
Installation
Repair
Maintenance
Tune-Ups
Central Air Conditioning
Ductless Mini Splits
Forced Air Cooling
Geothermal Heat Pumps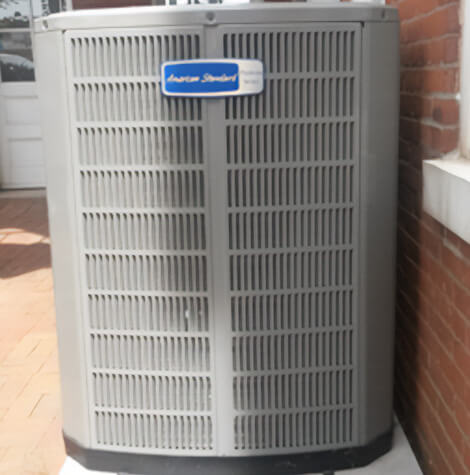 Air Conditioning Installation
While your air conditioner may be running fine, now, you won't always be able to count on it. Unfortunately, while these units age, they're increasingly susceptible to breakdowns from wear and tear. There's going to come a time when you're going to have to replace your unit, and you'll need expert help when it happens. Luckily, you know Biethman, meaning you have access to true industry professionals that can assess your situation and help choose the right system for your home. It's important to choose quality in these situations, and we deliver that by offering new air conditioning units from one of the top industry brands, 
American Standard
.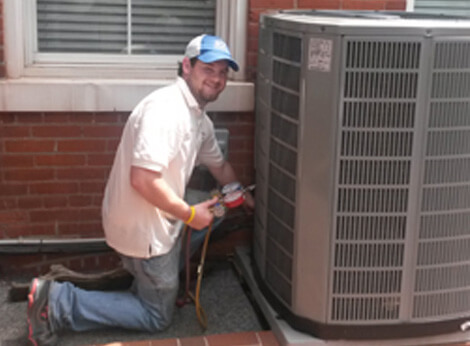 Problems with your air conditioner? Ready for repairs? At Biethman, we specialize in the diagnosis and repair of commercial and residential air conditioning units. From simple maintenance to replacing important parts and components, our team has the tools and equipment needed to deliver superior results for you. Read more below about common problems that you should look for, and remember our names when you notice them!
Common Air Conditioning Problems
Strange noises
Strange smells
No airflow
Impeded airflow
Doesn't keep home cool
Cycles constantly
Emergency Air Conditioning Repair
Have dangerously high temperatures caused a system breakdown? Are you sweating buckets because of an air conditioner that won't work? When this happens, it's time to call the friendly pros at Biethman for 24-hour emergency service when you need it most. When you call, we'll send a qualified technician to your home, fast. Then, we'll provide even faster repairs that have your system up and running in no time!

Types of Air Conditioning Systems
We understand that not all homes are the same, and we take pride in employing a staff of professionals that understand how to service all types of systems, including any make or model. Read more below about the types of systems that we service. Don't forget – we offer new system installations from American Standard, one of the industry's top brands!
Central Air Conditioners – This is the most common type of system that's in use in homes today. It involves an indoor and outdoor unit that works together to cool air, distribute it throughout your home and blow warm air outside.
Heat Pumps – A geothermal heat pump uses the constant temperature of the earth to provide homes with heating, cooling, and even water heating capabilities.
Ductless HVAC – Ductless HVAC systems have units that are placed upon walls. They cool the air and distribute it throughout your home without the use of air ducts.